Climate Protection Policy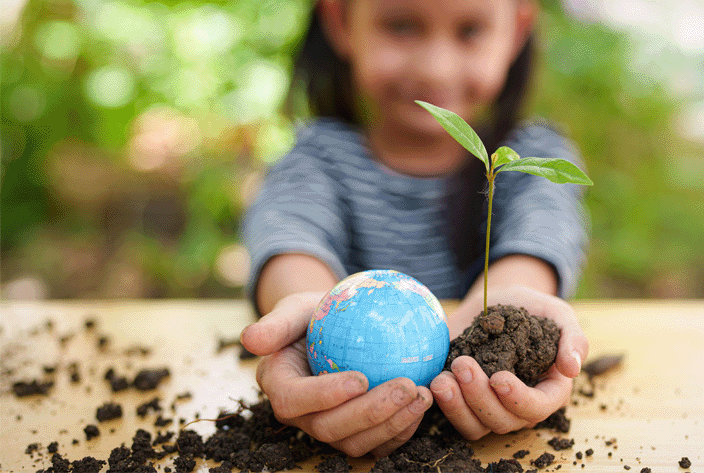 As part of the Klett Group, we strive for environmental sustainability in everything we do. That is why we want to be climate neutral by 2028. This means:
CO2 emissions have been recorded for the first time in the year 2021. The audited 2021 carbon footprint of the Kalaidos Swiss Education Group, certified with the Footprint Label from Swiss Climate, shows total emissions of 4,050 tonnes of CO2-equivalents. With a consolidated turnover of CHF 184 million in the year under review, this corresponds to emissions of 22 tonnes per million in turnover.
In addition to the carbon footprint for the entire group, the carbon footprints of the individual companies are also available. Excluded from this balance is the group's printing company Edubook AG, which as a pioneer in our group, has already been producing and distributing its supplies in a climate-neutral way for several years.
Thus, the Kalaidos Swiss Education Group companies have set out to make their offers sustainable.

Emission reduction goals
The Kalaidos Swiss Education Group has set itself the goal of substantially reducing CO2 emissions by 2028 compared to the first balance year 2021. We are focusing on measures to gradually reduce emissions, particularly in the areas of catering (28% of total emissions at the group level), commuting (25%) and heating (23%), which have the most significant impact on the environment. In order to be able to measure the progress of our efforts, all group companies record their carbon footprint annually and check the effectiveness of the measures introduced.
For the first time in 2029, the remaining CO2 emissions of the previous year will be offset by financing emission reductions elsewhere.
Contact
Caroline Boeriis
Kalaidos Bildungsgruppe AG
Jungholzstrasse 43
8050 Zürich